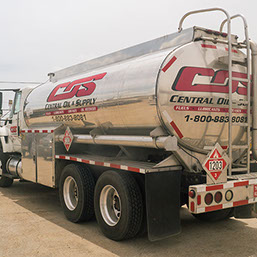 Does Central Oil & Supply offer new oil and used oil services?

Yes! We are proud to provide both new and used oil services, including used oil filter services and used antifreeze services.

Does COS charge to come get my used oil?

Absolutely not! Our used oil reclamation services are free of charge. We also pick up used oil filters and used antifreeze free of charge with a used oil pick-up.

How much does COS charge for a plant assessment?

COS is proud to have two nationally-certified Shell Distributor Front-Line Technical Support experts who perform plant assessments free of charge.

What brands of oil does COS carry?

We carry all major brands, and offer bulk services forPennzoil,Shell,Castrol,Quaker State,Motorcraft,Schaeffer,Pure Guard,Wear Guard,Delta Pride, andEneosproducts.

What industries does COS service?

COS is one of the largest fully integrated petroleum distributors in the country. We proudly service the automotive, heavy duty, and commercial and industrial industries.