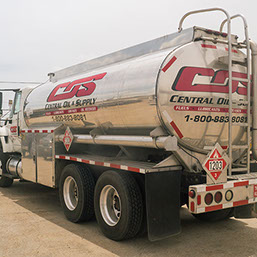 Central Oil & Supplyis a leading distributor, supplier, and jobber of bulk fuel products and services, located in Monroe, Shreveport, and Baton Rouge.

Our fuelHSE-TrainedTeam Members, account managers, and dispatch experts have the product, equipment, and experience to provide you with the absolute best service.
We work hard so your projects never run out of fuel, and so you can complete projects within your budget, ontime. Not only will we serve you with the bulk fuel you need--we will also provide tanks, inventory management systems, and a full, in-house service department to support your operation should any issues arise.

Central Oil & Supply已分配ibution facilities in Monroe and Baton Rouge that allow us to service your needs not only across the entire state of Louisiana and surrounding areas, but also around the country.

In addition to serving your fuel needs, consult with our experts on your lubrication and reclamation needs. Our fuel and lubricant account managers pride themselves in being able to keep your projects running at full capacity. For more information, please call1-800-883-8081.